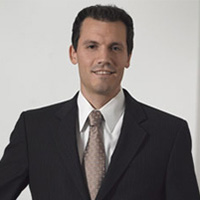 Henry Mascia, Board President
Henry Mascia, JD, is a civil litigator and immigration attorney at Rivkin Radler, LLP. Henry and his wife, April, have supported the Nurse-Family Partnership for many years. They were inspired by the birth of their own children and the empirical data demonstrating the program's long-term positive effects on families.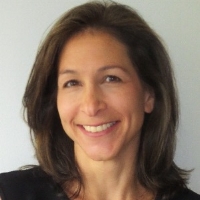 Ellen Cohen, Vice President
Ellen Cohen has had a career as an individual gifts fundraiser and was recently a longtime board member of Summer Search NYC, a youth mentoring organization for low-income high school students. The organization helps guide teens to college through summer trips and professional mentoring. Ellen sees Friends of NYC NFP as a natural extension of what she has been doing and is thrilled that its support for moms and babies starts in pregnancy.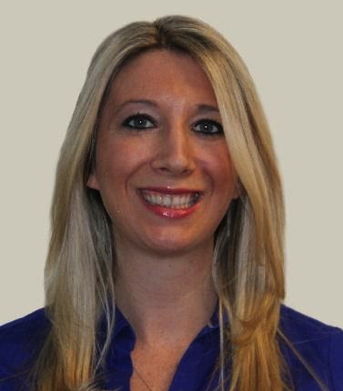 Christina White, Treasurer
Christina White, CPA is a director at PwC with over 12 years of experience providing accounting, audit, and business advisory services to both emerging growth companies as well as multinational companies within the technology, media & entertainment industries. Christina was inspired by the mission statement of Friends of NFP and was drawn to the program following personal life events. She sees the direct impact the organization can have on mothers and babies at a pivotal point in their lives and the hope and confidence the program instills in young mothers.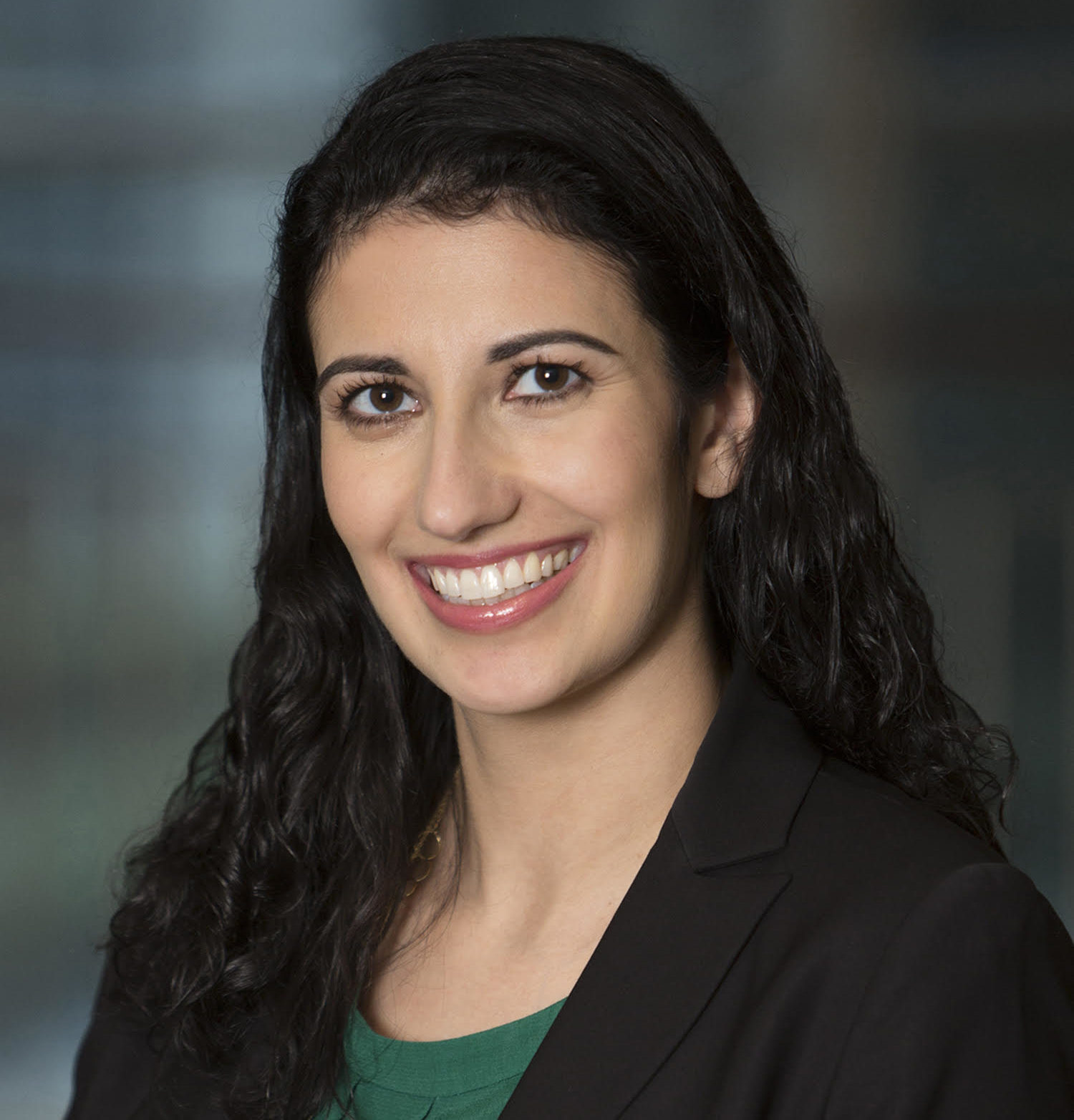 Rebekah Wahba, Secretary
Rebekah Wahba is the Head of Aladdin Platform Product Analytics at BlackRock. She has spent two decades working at the intersection of financial services and technology. Her focus is on solving complex problems and driving change through the integration of data-driven insights. She is a proven leader of global high performing teams and she has a passion for bringing out the best in people. Rebekah is enthusiastic about Friends' commitment to improving babies' lives and giving moms the tools they need to be able to achieve their own goals and support their families.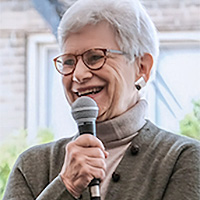 Susan Orkin, Founder & Immediate Past President
Susan Orkin, MSW, MBA, developed and managed programs for vulnerable families for over 35 years. She says, "At the end of my career I was an administrator for an NFP program in Pennsylvania. I knew that I had found the most life-changing program ever. When I later moved to New York City and found the NFP program there had some unmet needs, I knew I had to create a Friends group to raise money to expand the capacity of New York City Nurse-Family Partnership to reach its goals. Especially since my forte is building new programs from scratch."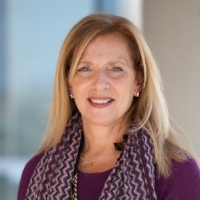 Susan Chinitz
Susan Chinitz, Psy. D., is a psychologist and infant mental health specialist. She was formerly a Professor of Clinical Pediatrics at the Albert Einstein College of Medicine, where she directed the Early Childhood Center and the Center for Babies, Toddlers and Families. Susan supports NFP because of its strong track record of improving outcomes for children. She is also inspired by the nurses who do this work. She says, "their skill and dedication are remarkable, as is the very apparent imprint on the clients they serve."
Samantha Ekert, MEd
Samantha spent the past 25 years in leadership roles at various non-profits, primarily focusing on development and volunteer management. Her efforts have been recently directed in the areas of women-centered organizations, healthcare, and education. 
Samantha is eager to help Friends of NYC NFP advance their mission to improve the lives of women and their babies. Her previous work has paralleled many of Friends' efforts, and she looks forward to making an impact on and being an advocate for young NYC families. 
Faiza Issa
Faiza Issa, JD, MPA has spent a decade in the workforce arena, working with administrations in NYC and Colorado to help residents establish quality career pathways. Through her work, Faiza has seen the transformative potential of early support and intervention in an individual's professional trajectory. She sees the same type of impact in the early interventions offered by NFP and is thrilled to have the opportunity to support young mothers and unborn babies at a foundational stage in their lives. Faiza serves on the boards of Jobs First NYC and on the Advisory Committee of the Workforce Professionals Training Institute Hub.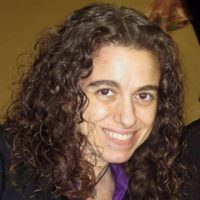 Mia Lipsit 
Mia Lipsit is a communications professional who has spent her career in the nonprofit and government sectors in New York City, working to advance equity in education, housing, public health and other areas relating to social justice. Having worked with NYC Nurse-Family Partnership's nurses and clients for nine years as the program's Communications and Outreach Manager, she brings to the Friends board a wealth of direct experience and expertise in the program as well as a passionate commitment to improving the lives of NYC's most vulnerable mothers and their babies.
Stephanie Schwartz

 
Stephanie Schwartz, MSA, CPA is a senior manager at PwC, leading public and private companies of varying size and age through complex change and enhanced financial operations within the technology, media & entertainment industries. Stephanie was drawn to, and inspired by Friend's mission to help improve the lives of mothers and babies, particularly through empowering women to pursue secondary-education and a career path that will provide financial independence and means to support their families.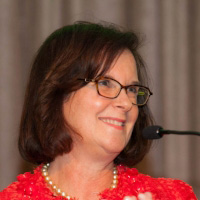 Linda Rothenberg Stein
Linda Stein has a B.S. from Washington University and an M.S. in education from Bank Street College of Education. Active in children's services, advocacy and education, she is a member of the Citizens' Committee for Children's Advocacy Council and serves on the New York Advisory Committee of the News Literacy Project. NLP is a national education program that helps students sort fact from fiction in the digital age. She is also a member of the Executive Committee of Project Cicero, which collects and donates books to under-resourced New York City public schools. Until recently she was also on the board of Learning-Spring, a school for autistic children.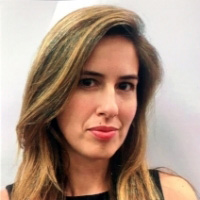 Ariane Tschumi
Ariane Tschumi, JD, is a health care lawyer and policy analyst who works with early- and growth-stage health startups on regulatory strategy. She serves as a Fellow at the Mossavar-Rahmani Center for Business and Government at the Harvard Kennedy School where she researches strategies and challenges around scaling innovative health service models. She first learned about Nurse-Family Partnership while working in the Center for Medicare and Medicaid Innovation during the Obama Administration and was immediately drawn to its empathy, impact, and underlying evidence.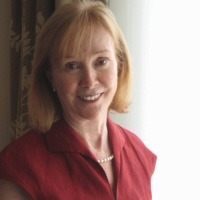 Christine Wasserstein, Co-Founder
Chris Wasserstein, now retired as a psychotherapist, has long been concerned about the effects of poverty on the emotional health of mothers and babies. When she read the 2006 article Swamp Nurse in the New Yorker, she understood that evidence-based Nurse-Family Partnership could transform lives. She was invited to join the Community Advisory Board of New York City Nurse-Family Partnership and also the Board of Directors of the national NFP. Chris also serves on the Board of Directors of Citizens Committee for Children of New York, a research-based advocacy organization.